Editor-in-Chief:

Dr. Parham Jabbarzadeh Kaboli

» Indexed by NLM Catalog, RICeST (ISC), Ulrich's™, SHERPA/RoMEO, Genamics, Google Scholar (h-index= 7), Index Copernicus, ICV2015: 66.26... full index information
» Full texts and XML articles are available in ISC-RICeST and Ulrich's™.
» This Open access journal is in full compliance with Budapest Open Access Initiative and International Committee of Medical Journal Editors' Recommendations.

» This journal encourage the academic institutions in low-income countries to publish high quality scientific results, free of charges... view Review/Decisions/Processing/Policy
» Publisher Item Identifier ...details
Board Member Certificate
:
JLSB active members are:
Dr. Aleksandra K. Nowicka
, Dr. Fazal Shirazi, ...see full information
JLSB Submission and Acceptance Rates

Year

Submission

Acceptance

2012

84

60 (71.4%)

2013

110

82 (74.5%)

2014

157

111 (70.7%)

2015

109

35 (32.1%)

2016

63

24 (38.1%)

2017

38

15 (39.4%)

2018

30

15 (50%)

2019 (until 25th July)

34

18 (52.9%)

The estimated time from submission to reviewer decision is 3-4 weeks
Partner Journal
Asian Journal of Medical and Pharmaceutical Researches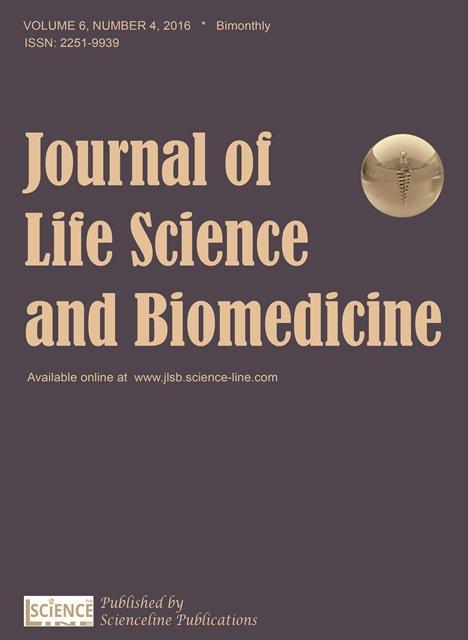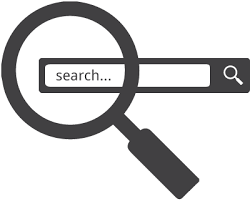 Journal of Life Science and Biomedicine
ISSN: 2251-9939

Frequency: Bimonthly

Current Issue: 2019, Vol: 9, Issue 6 (November)

Publisher: SCIENCELINE

The Journal of Life Science and Biomedicine is aimed to improve the quality and standard of life with emphasis on the related branches of science such as biology, physiology, biochemistry, zoology, anatomy, pathology and their applications and innovations in medicine and healthcare... view full aims and scope
TABLE OF CONTENTS
---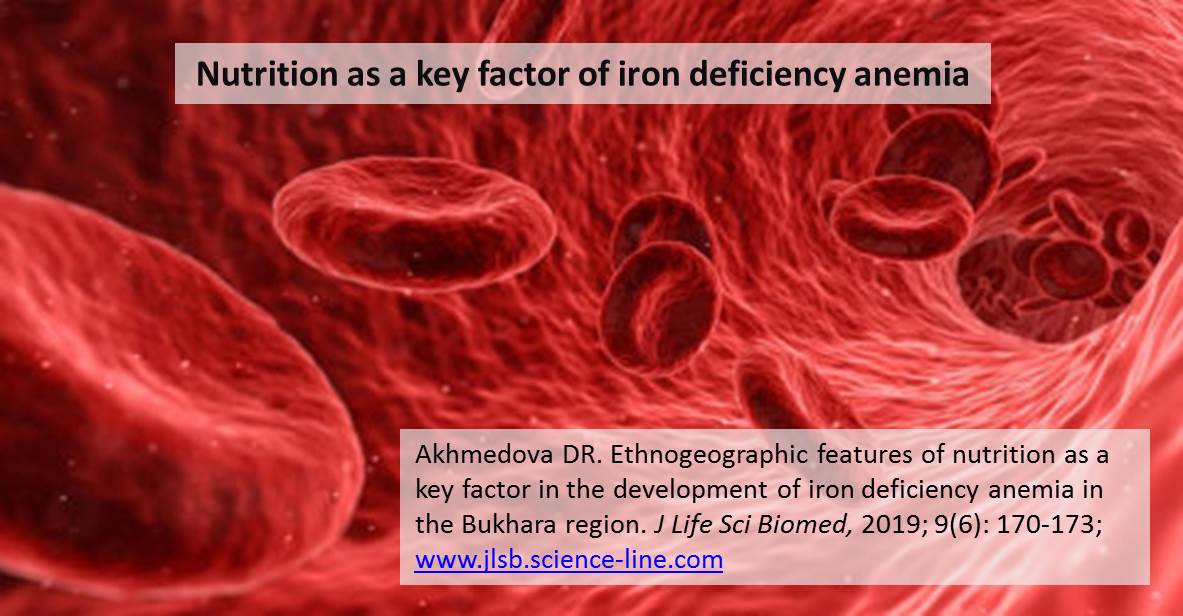 Research Paper
Ethnogeographic features of nutrition as a key factor in the development of iron deficiency anemia in the Bukhara region.

Akhmedova DR.

J. Life Sci. Biomed., 9(6): 170-173, 2019; pii:S225199391900027-9
---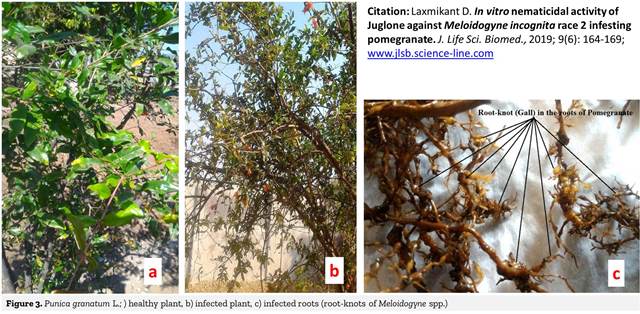 Research Paper
In vitro nematicidal activity of Juglone against Meloidogyne incognita race 2 infesting pomegranate.

Laxmikant D.

J. Life Sci. Biomed., 9(6): 164-169, 2019; pii:S225199391900026-9
---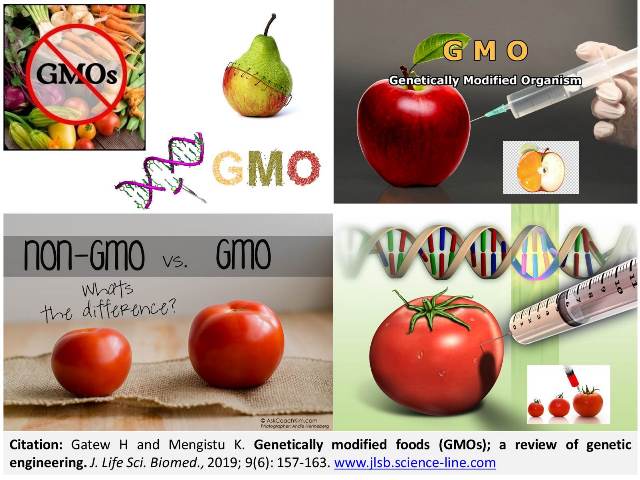 Review
Genetically modified foods (GMOs); a review of genetic engineering.

Gatew H and Mengistu K. 

J. Life Sci. Biomed., 9(5): 157-163, 2019; pii:S225199391900025-9

[Abstract]] [Full text-PDF]

---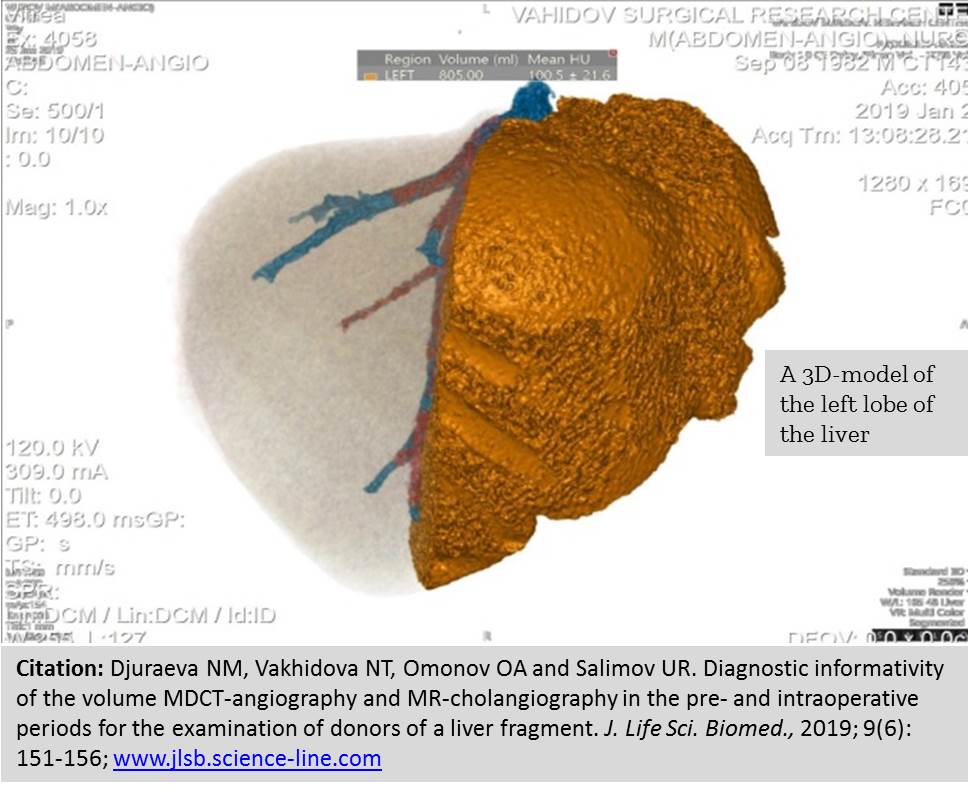 Research Paper
Diagnostic informativity of the volume MDCT-angiography and MR-cholangiography in the pre- and intraoperative periods for the examination of donors of a liver fragment.

Nazirov FG, Djuraeva NM, Vakhidova NT, Omonov OA and Salimov UR.

J. Life Sci. Biomed., 9(6): 151-156, 2019; pii:S225199391900024-9

---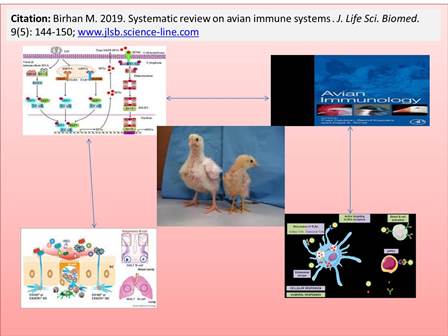 Review
Systematic review on avian immune systems

Birhan M.

J. Life Sci. Biomed., 9(5): 144-150, 2019; pii:S225199391900023-9
---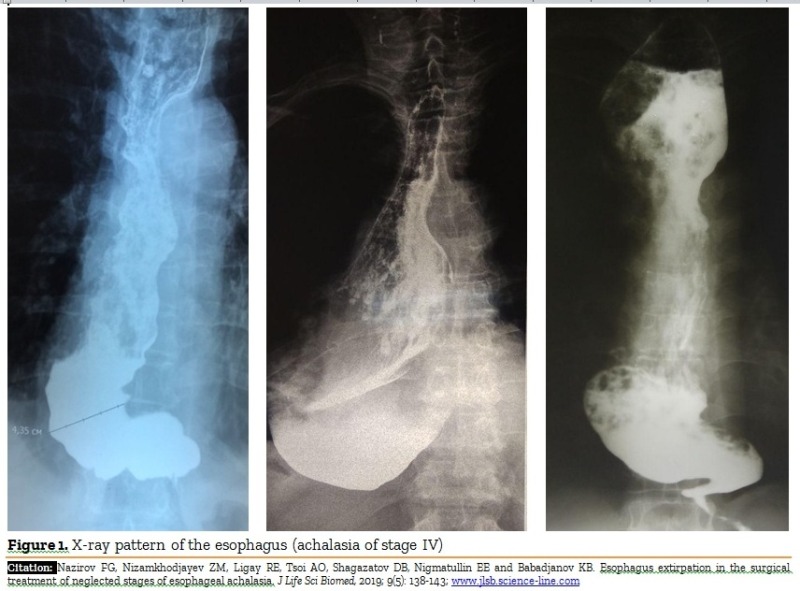 Research Paper
Esophagus extirpation in the surgical treatment of neglected stages of esophageal achalasia.

Nazirov FG, Nizamkhodjayev ZM, Ligay RE, Tsoi AO, Shagazatov DB, Nigmatullin EE and Babadjanov KB.

J. Life Sci. Biomed., 9(5): 138-143, 2019; pii:S225199391900022-9
---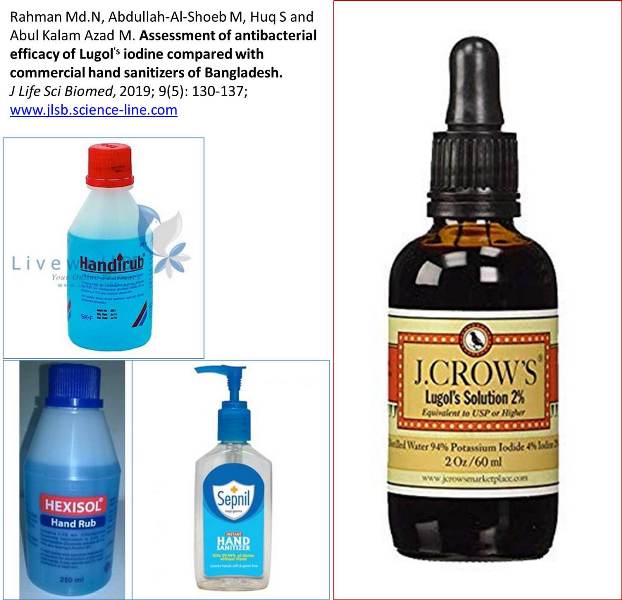 Research Paper
Assessment of antibacterial efficacy of Lugol's iodine compared with commercial hand sanitizers of Bangladesh.

Rahman Md.N, Abdullah-Al-Shoeb M, Huq S and Abul Kalam Azad M.

J. Life Sci. Biomed., 9(5): 130-137, 2019; pii:S225199391900021-9
---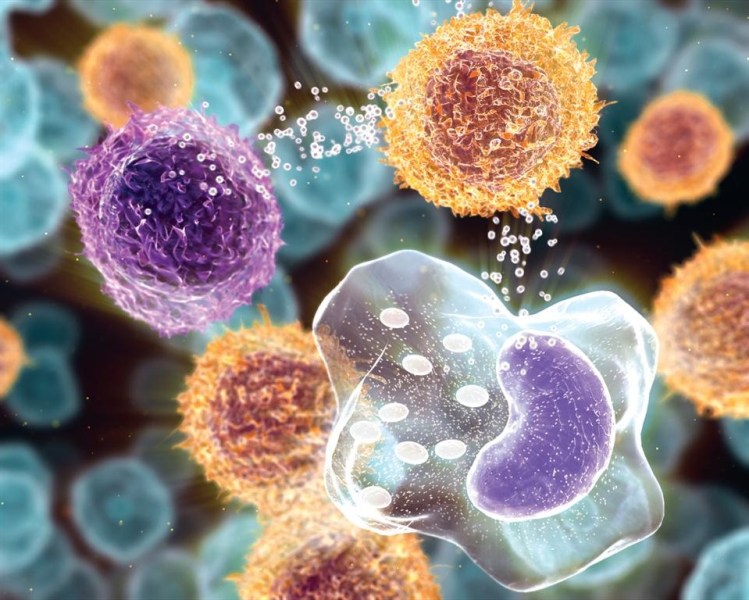 Research Paper
Results of cytokine research of pregnant women with the risk of premature birth.
Khakimovna RN.
J. Life Sci. Biomed., 9(5): 126-129, 2019; pii:S225199391900020-9

---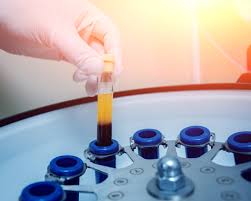 Research Paper
Analysis of the post-partum vaginal repair by injecting platelet-rich plasma; a study undertaken in Saudi German hospital K.S.A.

Hassan Soliman HE-MAA

J. Life Sci. Biomed., 9(5): 122-125, 2019; pii:S225199391900019-9
---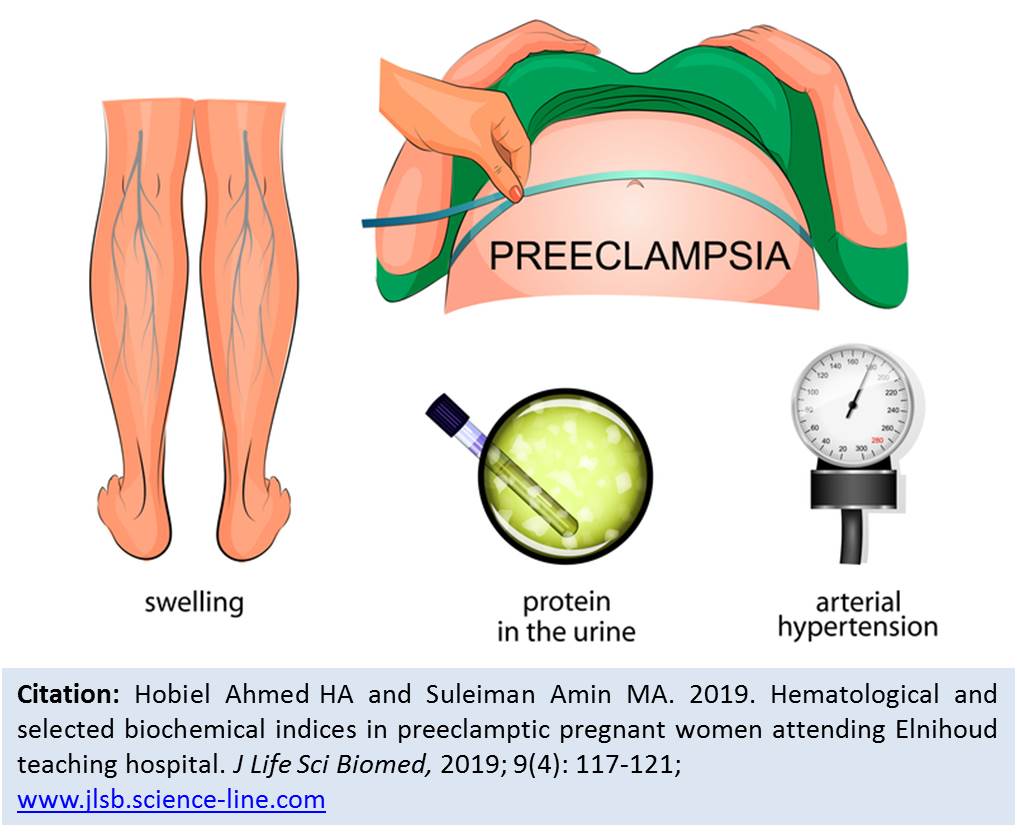 Research Paper
Hematological and selected biochemical indices in preeclamptic pregnant women attending Elnihoud teaching hospital.

Hobiel Ahmed HA and Suleiman Amin MA.

J. Life Sci. Biomed., 9(4): 117-121, 2019; pii:S225199391900018-9
---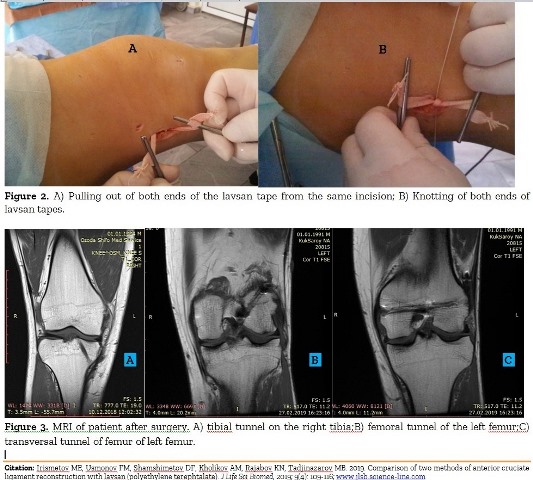 Research Paper
Comparison of two methods of anterior cruciate ligament reconstruction with lavsan (polyethylene terephtalate).

Irismetov ME, Usmonov FM, Shamshimetov DF, Kholikov AM, Rajabov KN, Tadjinazarov MB.

J. Life Sci. Biomed., 9(4): 109-116, 2019; pii:S225199391900017-9
---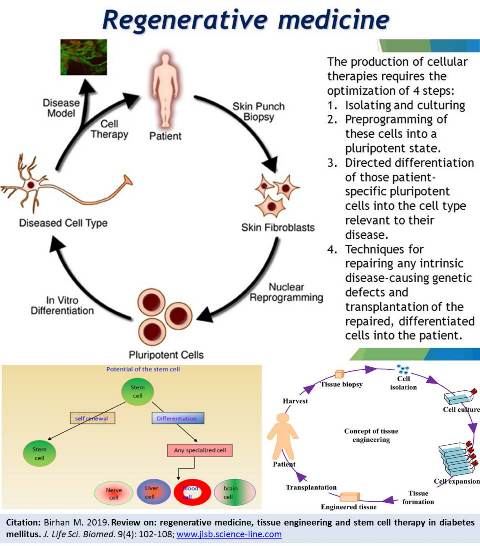 Review
Review on: regenerative medicine, tissue engineering and stem cell therapy in diabetes mellitus.

Birhan M.

J. Life Sci. Biomed., 9(4): 102-108, 2019; pii:S225199391900016-9
---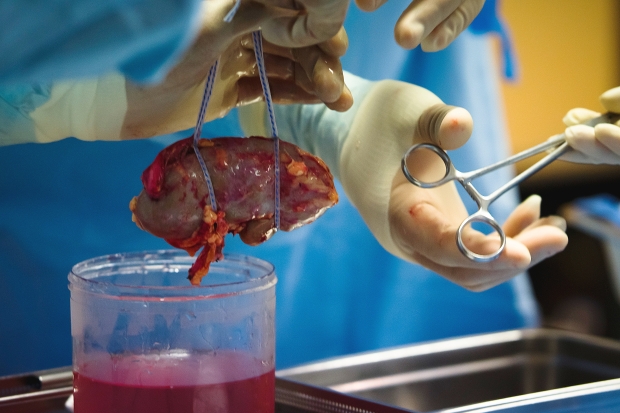 Research Paper
Characteristics and early clinical outcomes of patients undergoing living-related kidney transplantation.

Nazirov FG, Bakhritdinov FSh, Ibadov RA, Matkarimov ZT, Suyumov AS, Sobirov JG, Ibragimov SKh.

J. Life Sci. Biomed., 9(4): 96-101, 2019; pii:S225199391900015-9

---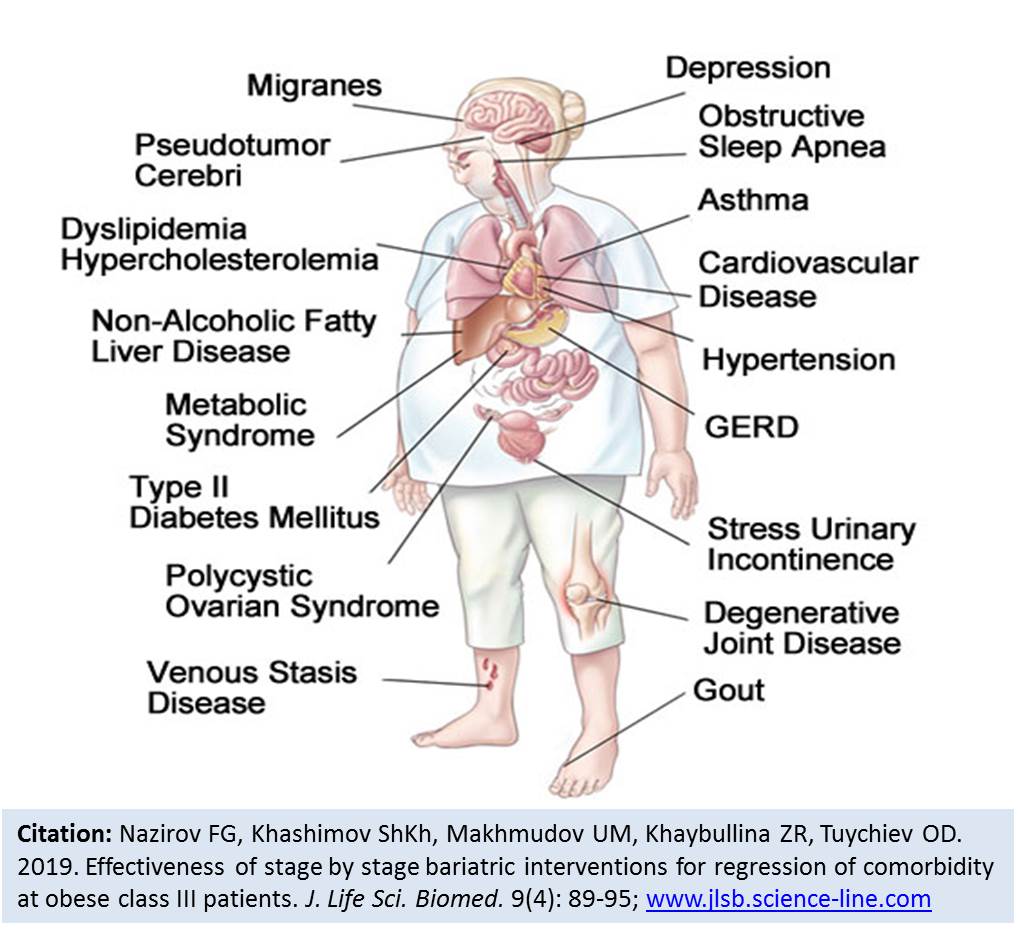 Research Paper
Effectiveness of stage by stage bariatric interventions for regression of comorbidity at obese class III patients.

Nazirov FG, Khashimov ShKh, Makhmudov UM, Khaybullina ZR, Tuychiev OD.

J. Life Sci. Biomed., 9(4): 89-95, 2019; pii:S225199391900014-9
---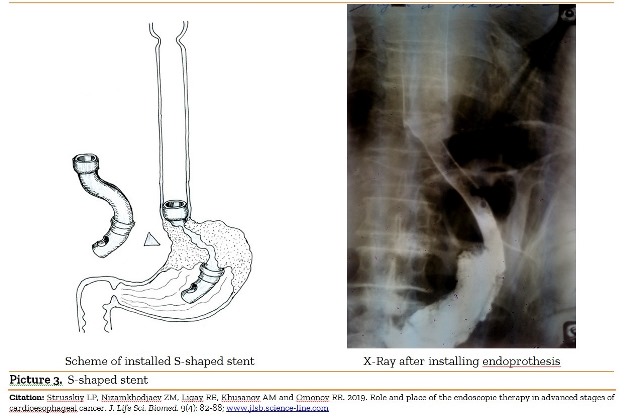 Research Paper
Role and place of the endoscopic therapy in advanced stages of cardioesophageal cancer. 

Strusskiy LP, Nizamkhodjaev ZM, Ligay RE, Khusanov AM and Omonov RR.

J. Life Sci. Biomed., 9(4): 82-88, 2019; pii:S225199391900013-9
---
Diagnostic criteria for the synovial plica syndrome of the knee, a review. 
Irismetov ME, Tadjinazarov MB, Kholikov AM, Shamshimetov DF, Usmonov FM and Rajabov QN.

J. Life Sci. Biomed., 9(3): 74-81, 2019; pii:S225199391900012-9
---
Review on: biodiversity, ecosystem services and genetically modified organisms. 
Birhan M, Dejene H and Kenubih A.

J. Life Sci. Biomed., 9(3): 68-73, 2019; pii:S225199391900011-9
---
Etiological circumstances and pathogenic aspects of pulmonary infectious complications in recipients of kidney transplant. 
Ibadov RA, Ibragimov SKh, Shaniyeva ZA, Matkarimov ZT, Ibadov RR.

J. Life Sci. Biomed., 9(3): 64-67, 2019; pii:S225199391900010-9
---
Current status of stem cell therapy. 
Birhan M, Kinubeh A, and Yayeh M.

J. Life Sci. Biomed., 9(2): 52-63, 2019; pii:S225199391900009-9
---
Geprotsel, biocompatible implant: comparative estimation of its application results for providing airstasis and hemostasis in the lung surgery. 
Khudaybergenov ShN, Eshonkhodjaev OD, and Khalmuratova MK.

J. Life Sci. Biomed., 9(2): 45-51, 2019; pii:S225199391900008-9
---
The use of a new hemostatic preparation made of the cellulose derivatives in surgery: "warning" for postoperative complications! 
Franceschini G, Di Leone A, Visconti G, Masetti R.

J. Life Sci. Biomed., 9(2): 42-44, 2019; pii:S225199391900007-9
---