Previous issue | Next issue | Archive
---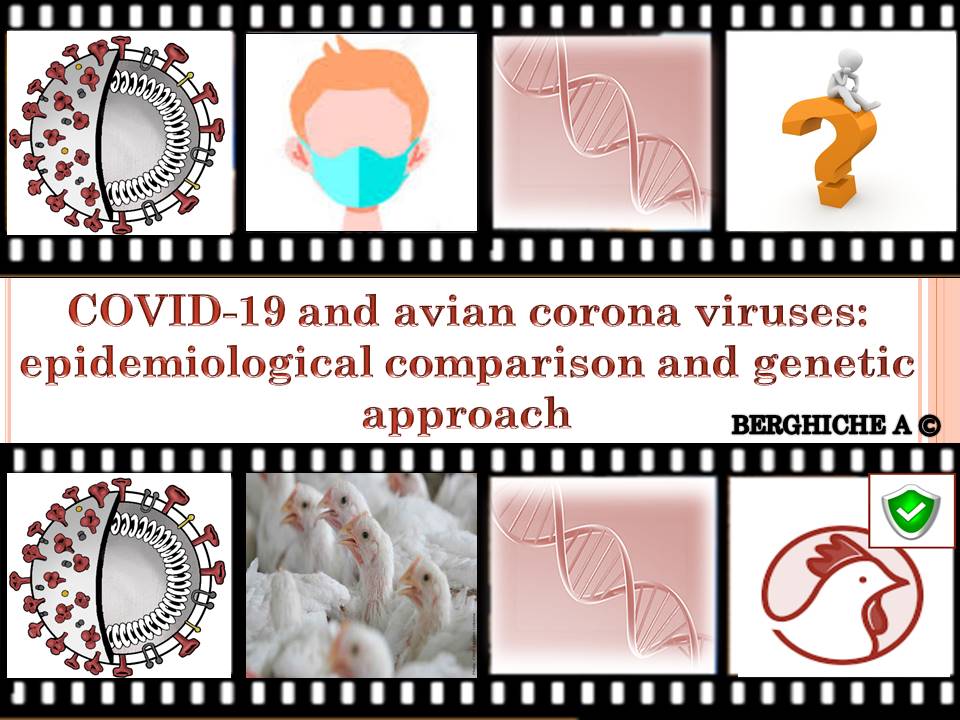 Research Paper
COVID-19 and avian corona viruses: epidemiological comparison and genetic approach.

Berghiche A.

J. Life Sci. Biomed., 10(3): 21-28, 2020; pii:S225199392000004-10
DOI: https://dx.doi.org/10.36380/scil.2020.jlsb4
Abstract

Aim. This study aimed to collect and analyse available information on COVID-19 and avian corona viruses in order to conduct a systematic review of the genetic data concerning them. Methods. All available research was done according to the strictest data selection criteria, and the databases like NCBI genebank were quantitatively searched in the currently available scientific literature using keywords, analytical statistic and genomic software. All studies on the coronavirus family were dedicated to provide an overview towards an advanced statistical analysis of the collected data. The first step was a descriptive study of COVID-19 and avian corona viruses by an epidemiological comparison between the two cases. Results. All corona viruses usually tend to have relatively A-T rich DNAs which is linked to their highly A-T rich codon biases. The results indicate genetic differences between the two viruses, but the results of a percentage analysis showed that the nucleotides A+T are both more abundant and energetically cheaper than nucleotides G+C, this gives viruses a selection advantage. Conclusion. These results give us a future positive view of this type of virus with AT-rich genomes which is selectively promoted at the host level. Recommendation. A recommendation by our study reveals that thought about the vaccine is very early but prevention has proven to be effective for this virus in chickens.
Keywords: Avian corona virus, COVID-19, Epidemiological comparison, Genomic analysis.  

[Full text-PDF]

---
Previous issue | Next issue | Archive

This work is licensed under a Creative Commons Attribution-NonCommercial 4.0 International License.