Editor-in-Chief: Parham Jabbarzadeh
PhD of Molecular Biology, Cancer researcher, Department of Biomedical Sciences, University Putra Malaysia (UPM), Malaysia ...view editorial board...

» Indexed by NLM Catalog, RICeST (ISC), Ulrich's™, HINARI, NEBIS, ERIH Plus, OCLC, TOCs, TIB, Genamics, Google Scholar, IndexCopernicus... full index information
» Cover suggestion ...details
» Publisher Item Identifier ...details

» This journal is in full compliance with Budapest Open Access Initiative and International Committee of Medical Journal Editors' Recommendations (ICMJE).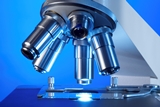 » Open access full-text articles is available beginning with Volume 1 Issue 1.

» High visibility of articles over the Internet.
Board Member Certificate
: JLSB active members were Dr. Fazal Shirazi, Dr. Aleksandra K. Nowicka

...full information
» Editorial Team Contact:
editors [at] jlsb.science-line.com
jlsb.editors [at] gmail.com


Partner Journal
Asian Journal of Medical and Pharmaceutical Researches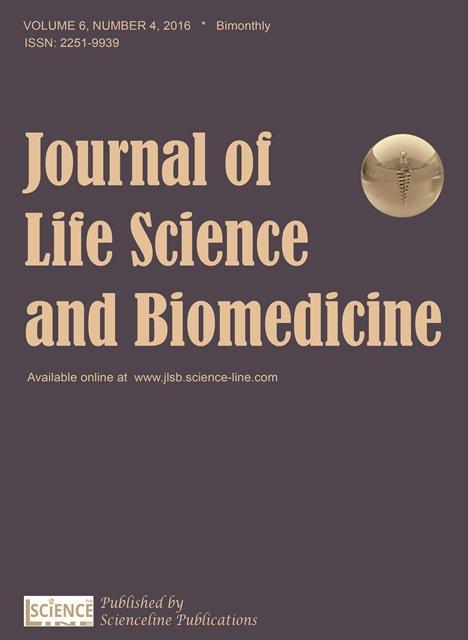 Journal of Life Science and Biomedicine
ISSN: 2251-9939

Frequency: Bimonthly

Current Issue: 2016, Vol: 7, Issue: 4 (July)

Publisher: SCIENCELINE

The Journal of Life Science and Biomedicine is aimed to improve the quality and standard of life with emphasis on the related branches of science such as biology, physiology, biochemistry, zoology, anatomy, pathology and their applications and innovations in medicine and healthcare... view full aims and scope
TABLE OF CONTENTS
---
A Review of the Effects of Electromagnetic Fields on Telomere-Dependent Life Span in Human and Experimental Animal Models.
Chekani Azar S.

J. Life Sci. Biomed., 7(4): 42-50, 2017; pii:S225199391700008-7
---
Clinical and Immunological Evaluation of FarGALS Efficacy during the Process of Adaptation in Patients with Removable Plate Prosthesis Depending on Age.
Nigmatullaevich AA.

J. Life Sci. Biomed., 7(4): 37-41, 2017; pii:S225199391700007-7
---
Prospects of Reconstructive and Restorative Surgery of Extrahepatic Biliary Tracts.
Nazirov FG, Akbarov MM, Saatov RR, Turakulov UN.

J. Life Sci. Biomed., 7(3): 31-36, 2017; pii:S225199391700006-7
---
The effects of redundant water quality arameters on chemical composition of Oreochromis niloticus and Bagurs bayad procured from Jebal Aulia Dam and Lake Nubia
Mohammed ME, Sulieman HMA and Ahmed AI.

J. Life Sci. Biomed., 7(3): 26-30, 2017; pii:S225199391700005-7
---
On the Physiology of Immune System
Kumar Pandey A, Pandey G and Pandey BL.

J. Life Sci. Biomed., 7(2): 19-25, 2017; pii:S225199391700004-7
---
Optimization of Cellulase Production by Aspergillus niger and Trichoderma viride trough Water Hyacinth (Eichornia crassipes) as Substrate.
Elwin, Kusnadi J, Hendrawan Y, Yudiana I-M.

J. Life Sci. Biomed., 7 (2): 13-18, 2017; pii:S225199391700003-7
---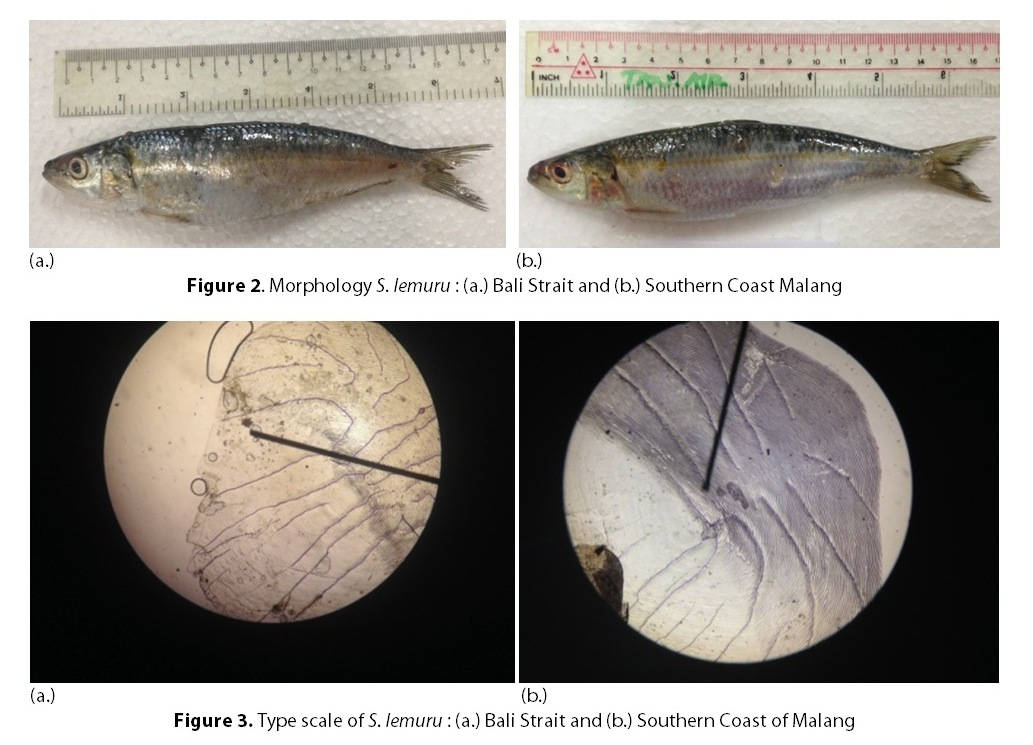 Research Paper
The Biology Profile of Sardinella lemuru in Southern Coast of East Java and Bali Strait, Indonesia.
Pramana Putra I, Sartimbul A, Widyarti S.

J. Life Sci. Biomed., 7 (1): 06-12, 2017; PII:S225199391700002-7
---
Research Paper
The Use of Lasers and Prosthetic Hernioplasty in Patients with Strangulated Ventral Hernias.
Kalish YI, Ametov LZ, Khan GV, Shayusupov AR, Yigitaliev SKh.

J. Life Sci. Biomed., 7 (1): 01-05, 2017; PII:S225199391700001-7
---
Research Paper
Phenotypic Characterization of Indigenous Cattle Populations in West Gojjam Administrative Zones, Amhara National Regional State, Ethiopia.
Tenagne A, Mekuriaw G and D Kumar.

J. Life Sci. Biomed., 6 (6): 127-138, 2016; pii:S225199391600021-6
---
Research Paper
Handling, Processing and Utilization of Milk and Its Products in Gondar Town, Ethiopia.
Addisu Sh, Muhammed A and Haile N.

J. Life Sci. Biomed., 6 (6): 120-126, 2016; pii:S225199391600020-6
---
Results of Gastroesophageal Collector Modified Total Dissociation in Patients with Portal Hypertension.
Nazyrov FG, Devyatov AV, Babadjanov AKh and Ruziboev SA.

J. Life Sci. Biomed., 6 (5): 115-119, 2016; pii:S225199391600019-6
---
Review

On the Physiology and Medicine of Aging.
Pandit A, Pandey Bahuguna D, Kumar Pandey A, Pandey BL.

J. Life Sci. Biomed., 6 (5): 106-114, 2016; pii:S225199391600018-6
---
Screening of Novel Angiotensin I Converting Enzyme Inhibitory Peptides Derived From Enzymatic Hydrolysis of Salmon Protamine.
Rasyad F, Huang TC, Hsu JL, Fadjar M.

J. Life Sci. Biomed., 6 (5): 100-105, 2016; pii:S225199391600017-6
---
More ...

This work is licensed under a Creative Commons Attribution-NonCommercial 4.0 International License.