Previous issue | Next issue | Archive

Volume 12 (1); January 25, 2022

---
Research Paper
Prevalence and antibioresistance of Escherichia coli and Salmonella isolated from lettuce and irrigation water in Ouagadougou, Burkina Faso

Rouamba SS, Somda NS, Tapsoba F, Somda A, Ouédraogo MP, Kabré E, Sangaré L, Savadogo A.

J. Life Sci. Biomed., 12(1): 01-07, 2022; pii:S225199392200001-12
D
OI: https://dx.doi.org/10.51145/jlsb.2022.1

Abstract
Introduction. The use of partially or untreated wastewater in the irrigation of vegetable crops constitutes a risk of microbiological contamination that can cause diarrhea in the consumer. Aim. This study mainly aimed to assess the level of contamination of irrigation water and lettuce as well as to determine the antibiotic resistance profile of isolated bacteria. Methods. A total of eighty samples of lettuce and ten irrigation waters were collected from the market gardening sites of Boulmiougou, Bissigin, the National School of Public Health and Tanghin. The research of thermotolerant coliforms, Escherichia coli and Salmonella was done following ISO standard methods. Isolated Escherichia coli and Salmonella strains were tested for their resistance profile by using the Kirby-Bauer method with a panel of twenty different antibiotics. Results. Out of the eighty lettuce samples, 68.75% (55) contained thermotolerant coliforms with an average load of 8.75 ×105 CFU g-1. The prevalence of Escherichia coli was 57.5% (46) and Salmonella prevalence was 11.25% (9) including eight strains of Salmonella enterica spp. and one strain of Salmonella enterica arizonea. All irrigation waters were contaminated by thermotolerant coliforms at an average concentration of 3.11×104 CFU/100mL. The prevalence of Escherichia coli in the irrigation waters was 40% (4/10) while Salmonella enterica spp. was 20% (2/10). The highest antibiotic resistance was found in Escherichia coli strains with ampicillin 28.26%, amoxicillin + clavulanic acid 26.09% and tetracycline 19.57%. Conclusion. The water used to irrigate vegetable crops in Ouagadougou could be a major source of contamination of vegetables by microorganisms. In addition, the consumption of lettuce would constitute a risk of propagation of salmonellosis among the population.

Keywords: Esophageal cancer, minimally invasive treatment, endoscopic tunneling, esophageal stenting

[Full text-PDF] [XML] [ePub] [Export citation to RIS & EndNote] [How to Cite] [Semantic Scholar]

---
Research Paper
Arthroscopic surgery results for plica syndrome of the knee

Irismetov ME, and Tadjinazarov MB.

J. Life Sci. Biomed., 12(1): 08-17, 2022; pii:S225199392200002-12
DOI: https://dx.doi.org/10.51145/jlsb.2022.2

A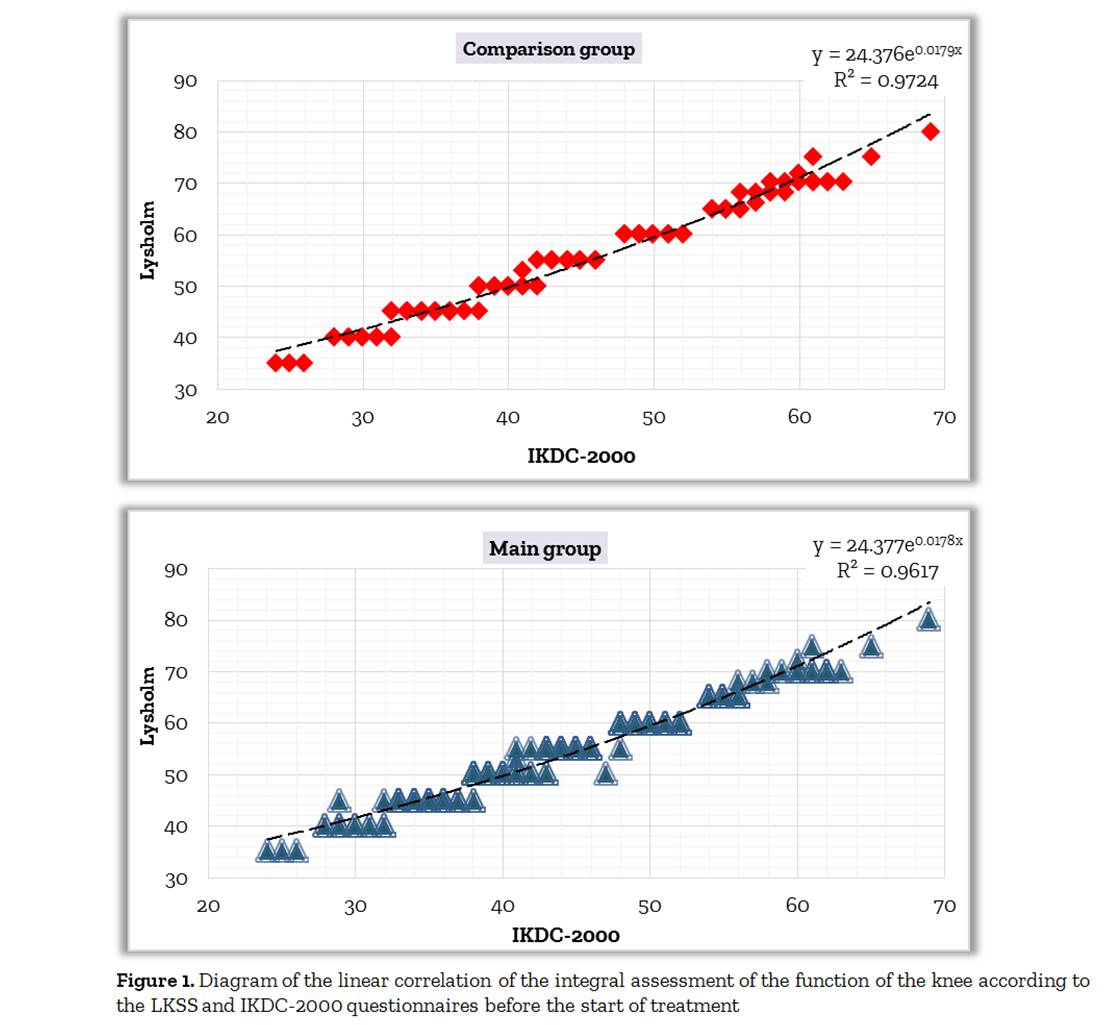 bstract
Aim. This study aimed to carry out a comparative analysis of the treatment results in patients with plica syndrome of the knee. Methods. A total of 425 patients are contributed in the study done during 2018-2019 (main group) and 2014-2017 (comparison group). The main group was consisted of 205 patients who underwent early arthroscopic surgery as the main treatment. The comparison group was consisted of 220 patients who were prescribed conservative therapy for 3 months as the first stage of treatment; in case of ineffectiveness, arthroscopic diagnostics were performed, followed by surgical correction of the pathology of the synovial plica of the knee. Evaluation of the results was carried out after 1 and 3 months (early and immediate postoperative period), 6 and 12 months (long-term postoperative period), and was based on the data of clinical (complaints and physical examination), instrumental (ultrasound and MRI) examination and test results on the scale Lysholm and a special questionnaire IKDC-2000 by comparing these indicators with the data before and after the surgical treatment of patients. Results. The share of excellent and good long-term results was increased from 80.4% to 92.7%, the frequency of specific complications was reduced from 17.3% to 5.4%. Arthroscopic surgery provided successful therapy in 94.6% of cases in patients with pathological synovial folds of the knee. Long-term rehabilitation of more than 6 months was required in 5.4% (11 out of 205) cases, in particular with recurrent synovitis (7 out of 11; 63.6%), chronic pain in the patellofemoral joint (2 out of 11; 18.2%) and the presence of movement restrictions in the knee joint (2 out of 11; 18.2%). Conclusion. The early use of arthroscopic surgery of pathologically altered synovial folds of the knee joint is accompanied by a positive dynamics of points on the Lysholm scale and the IKDC-2000 questionnaire during treatment and is characterized by the possibility of regression of the intra-articular pathological process with a significant increase in the proportion of excellent and good results in the immediate and late postoperative periods.

Keywords: Knee, Pathological Synovial Plica, Syndrome, Arthroscopic Surgery

[Full text-PDF] [XML] [ePub] [Export citation to RIS & EndNote] [How to Cite] [Semantic Scholar]
---
Research Paper
Epidemiological, clinical and therapeutic aspects of chronic lymphoid hemopathies observed at the National Reference University Hospital Center (CHU-RN) of N'Djamena

Djimadoum M, Nadlaou B, Blaise LK, Ouchemi Ch, Mbaissouroum M.

J. Life Sci. Biomed., 12(1): 18-26, 2022; pii:S225199392200003-12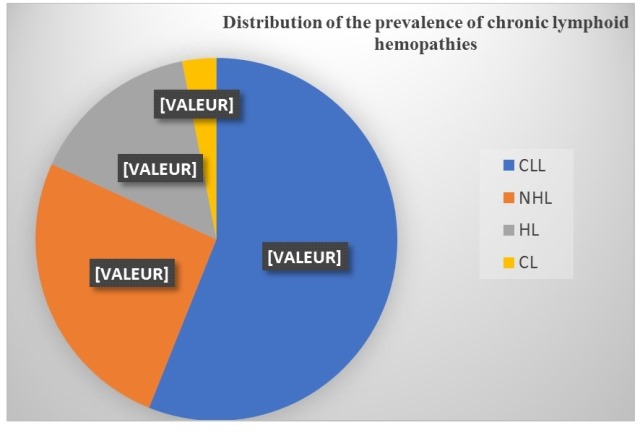 DOI: https://dx.doi.org/10.51145/jlsb.2022.3

Abstract
Aim. This study aimed to determine the epidemiological, clinical, therapeutic profile of chronic lymphoid hemopathies (CLH) and the viral factors linked to the genesis of HLCs at the CHU-RN of Ndjamena in Chad. Methods. A descriptive cross-sectional study over two and a half years, from October 2017 to March 2020 at the Hematology Unit of the National Reference University Hospital Center (CHU-RN) of Ndjamena. Were included patients in whom the diagnosis of chronic lymphoid hemopathy had been made. Results. Ninety-eight (98) cases of hematological malignancies were recorded out of 531 hematological consultations including 66 (12.43%) CLH and 67.35% of hematological malignancies with an annual incidence of 26.4 cases. Chronic lymphocytic leukemia (CLL) was 56.06% (n=37) followed by 25.76% (n=17) Malignant non-Hodgkin's lymphoma, 15.15% (n=10) Hodgkin's lymphoma and 3.03 % (n=2) cutaneous lymphoma. A male predominance was observed for all types of CLH. The most represented age groups were those of 51 to 60 years for CLL and 11 to 20 years for lymphomas. Conclusion. This study made it possible to have a better epidemiological knowledge and the viral factors related to the genesis of CLH at the CHU-RN of Ndjamena. It revealed difficulties in biological diagnosis and management, in particular the initiation of chemotherapy.                                                                        

Keywords: Chronic lymphoid hemopathies,  CHU-RN,  Ndjamena

[Full text-PDF] [XML] [ePub] [Export citation to RIS & EndNote] [How to Cite] [Semantic Scholar]
---
Previous issue | Next issue | Archive